West County's Best Prices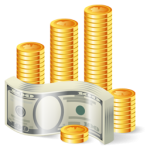 Affordable? At Bommarito, We know price matters. We also know that a great value for that price matters. Which is why we have made sure we take care of both. At the Barrett Office Center, we offer a state-of-the-art renovated facility with the space and amenities your business deserves. We then package all these great amenities in a deal that no other office space facility can match. Price matters. We know. Call or Email Stacie Kobusch today to arrange your personal tour and quote!
13610 Barrett Office Dr, Ballwin, MO 63021
Intersection Of Manchester & Barrett Station
Barrett
Location, Location, Location.
---

Prime Location

5 Minutes to Local Post Office
15 Minutes to Lambert Airport
Easy Access To All Highways
New Monument Signage
Excellent High Traffic Location 
Contact
---

More For Less

St. Louis's Best Prices
23,000 Sq Ft Facility
Flexible Lease Terms
Move in Ready Offices
Professional Suites Available
Excellent Parking
Contact
---

Included Extras

Wall-to-Wall Carpet
Door-to-Door Mail Service
Janitorial Included
Utilities Included
24/7 Digital Surveillance
Contact