The Best Prices Barrett Office Center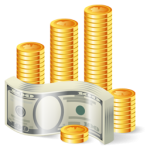 Affordable? At Bommarito, We know price matters. We also know that a great value for that price matters. Which is why we have made sure we take care of both. At the Bommarito Barrett Office Park in West County, we offer a state-of-the-art renovated facility with the space and amenities your business deserves. We then package all these great amenities in a deal that no other office space facility can match. Price matters. We know. Call or Email Stacie Kobusch today to arrange your personal tour and quote!
Contact UsMap & DirectionsSee Our Current Ad Offer
Barrett
Location, Location, Location.
---

Prime Location

5 Minutes to Local Post Office
15 Minutes to Lambert Airport
Easy Access To All Highways
New Monument Signage
Excellent High Traffic Location 
Contact
---

More For Less

St. Louis's Best Prices
23,000 Sq Ft Facility
Flexible Lease Terms
Move in Ready Offices
Professional Suites Available
Excellent Parking
Contact
---

Included Extras

Wall-to-Wall Carpet
Door-to-Door Mail Service
Janitorial Available 
24/7 Digital Surveillance
Contact